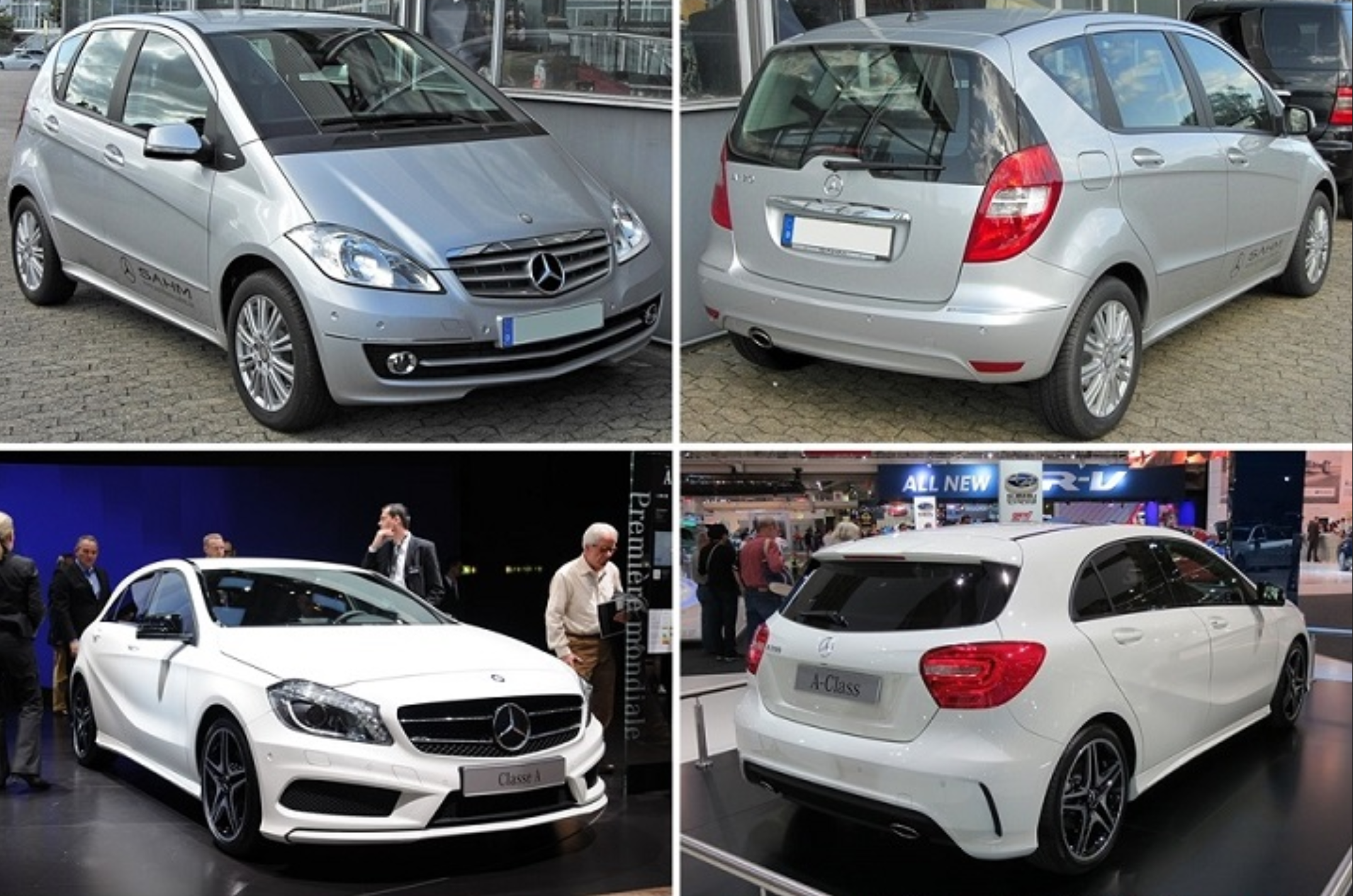 Photo Source
Last week, we explored the VW Phaeton, and during that discussion, we touched on the Mercedes A-Class being a catalyst in the creation of that luxury sedan. So, I thought that this week we could dig into the A-Class and its design and popularity as well as the decisions that led Mercedes to dip its toe into the compact market.

The A-Class started out in 1997 as a five-door hatchback that looked much different from today's sleek design. The original A was a blocky little wagon that looked more like a toy car than anything in Mercedes' luxurious lineup. It had a flat front and square rear that looked almost like a four-door Smart Car. Still, despite its odd appearance and lack of major power, 1.1 million units were sold between 1997 and 2001. It's no surprise then that Mercedes designers revisited the style for the Smart Fortwo almost a decade later.

By 2004, the A-Class had become enough of a market disruptor that it was deserving of a major overhaul. The second generation A was more in line with the overall Mercedes family. Interior appointments were improved, and power was updated to a 2.0 liter I4. Sales were massive, and Mercedes explored several electric options alongside its partnership with Tesla in 2008.

Today's A-Class bears a strong resemblance to the C-Class and E-Class and is more of a sport compact than its utilitarian predecessors. Gone are the blocky angles and squat rear-end. The third and fourth generations both include AMG options with gobs of power and tight controls. Mercedes leaned into the performance market, and the response has been overwhelming so far. The only issue is that a base A-Class starts at $33,000, so gone are the days of competition with the affordable compact market. Still, the 2020 A fills a very nice niche for those looking for a hot hatch with bespoke appointments and the option of electric or high-performance. If you're looking at an entry-level Mercedes, the modern A-Class is an excellent place to start.
-Trey Fennell