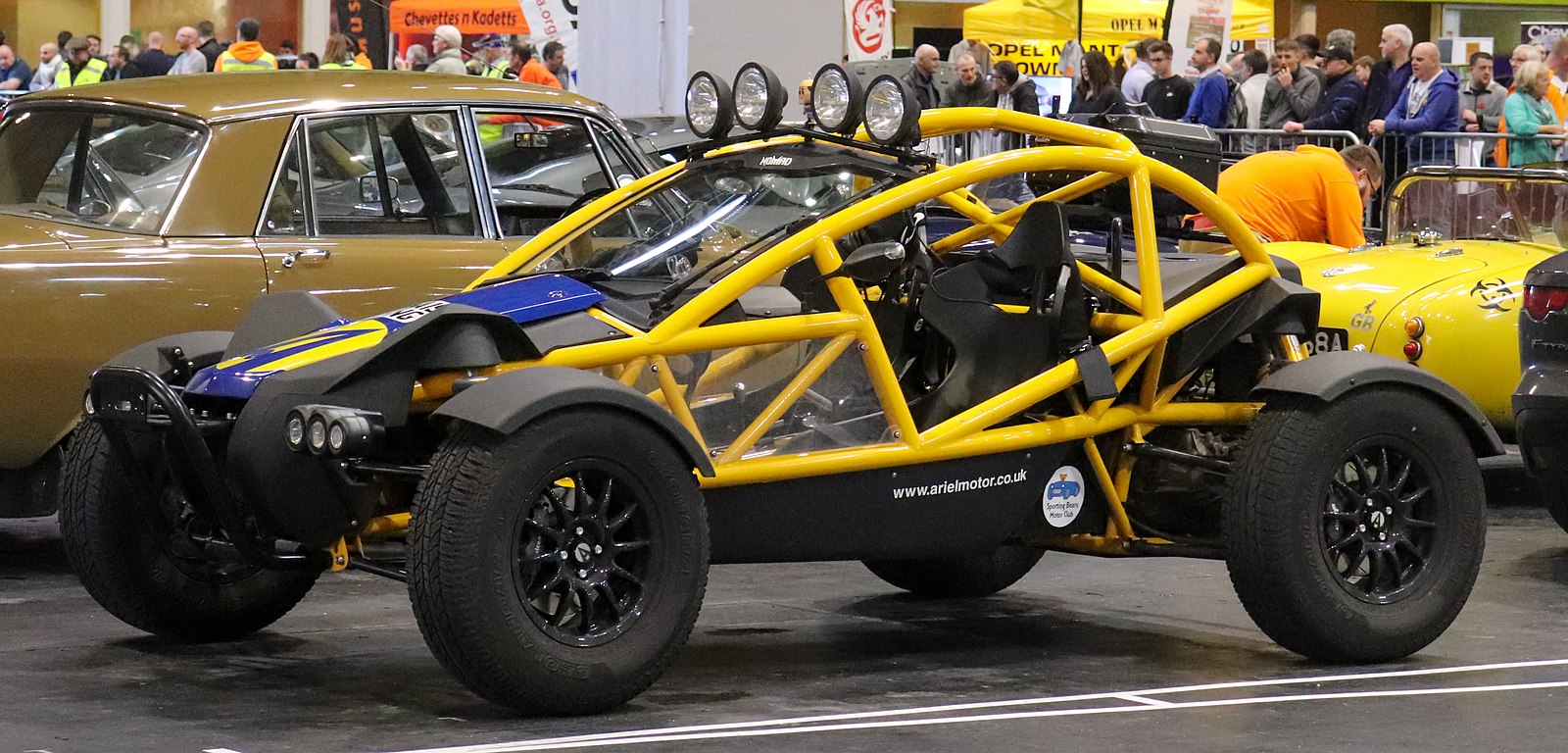 Photo Source
This week, I wanted to take a look at a really unique ride. Despite living in Virginia and having passed the Virginia International Raceway any number of times, I have yet to see an Ariel Atom in real life. This particular little racer has been on my brain since I started researching the best vehicles to survive the zombie apocalypse. I've experienced the street-legal Formula 1-inspired two-seater in the Forza series of video games for over a decade, but I've never had the joy of experiencing one up close.

The Ariel Atom is a high-performance two-seater that is one of the fastest street-legal production cars in the world. It is built purely for speed, with no roof or windscreen, an exposed exoskeleton, and no cargo compartments of which to speak. Weighing in at only 1,349 lbs, it is also one of the lightest production cars in the world. Only the Porsche 918 Spyder and Tesla Model S can accelerate faster, and the Pagani Huayra is the only car to beat it on the Top Gear test track. The current iteration, the Atom 4, is powered by a Honda Type R turbo engine with 321 hp. And that may not seem like much, but remember that this is essentially a motorcycle with four wheels.

The coolest variation of the Atom, in my opinion, is the Ariel Nomad Tactical. It adds the windscreen, a roll cage, and heavy-duty suspension that do increase the weight to a still-waifish 1750 lbs, but all of that extra armor is crucial when you consider that the Nomad is built to bug out. It's the "Godzilla-is-coming" apocalypse buggy, when all you can carry is your backpack and your assault rifle that looks like it is straight out of a GI Joe cartoon. Seriously, check it out!
-Trey Fennell