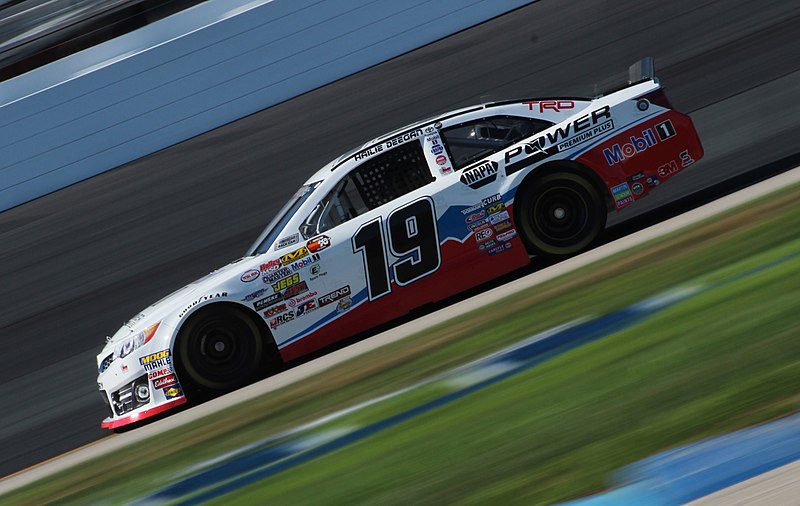 Photo Source
As a father of a two-year-old girl, I'm always looking for great female role models doing incredible things for her to look up to. This past week, I discovered two young ladies - Hailie Deegan and Ella Stevens - who are breaking records and breaking down barriers in the world of auto racing.

First, at age 16, Hailie Deegan is not only the youngest driver in NASCAR's Next Class, but she's the youngest female to ever win a championship in the sport. From Temecula, California, Deegan is the daughter of motocross pioneer and 14-time X-Games gold medalist Brian Deegan. Racing is clearly in her blood, and she began in Toyota's talent development league and is now racing full-time for Ford Motorsports in the Ford Racing Development program and the ARCA Menards series. She is definitely one to watch in the world of stock car racing.

Second, we have Ella Stevens, whose goal is to become the first ever female Formula 1 driver to race for Ferrari. At only 13 years old, she is the youngest driver to enter the prestigious Ferrari Racing Academy in the hopes of becoming the next F1 phenom. According to Sarah Holt in a recent CNN article on Stevens, "A female has not raced in F1 for more than 40 years, and just six women have taken part in a grand prix weekend." So, Stevens is already paving the way for future generations of young women racers at the international level.

There is a lot for women and girls to be excited about in the world of motorsport. Encouraging young women to break into the field can ramp up competition and excite new fans and new drivers regardless of age or gender. Make sure to keep your eyes on these awesome rising stars, dear readers. I know I am!
-Trey Fennell