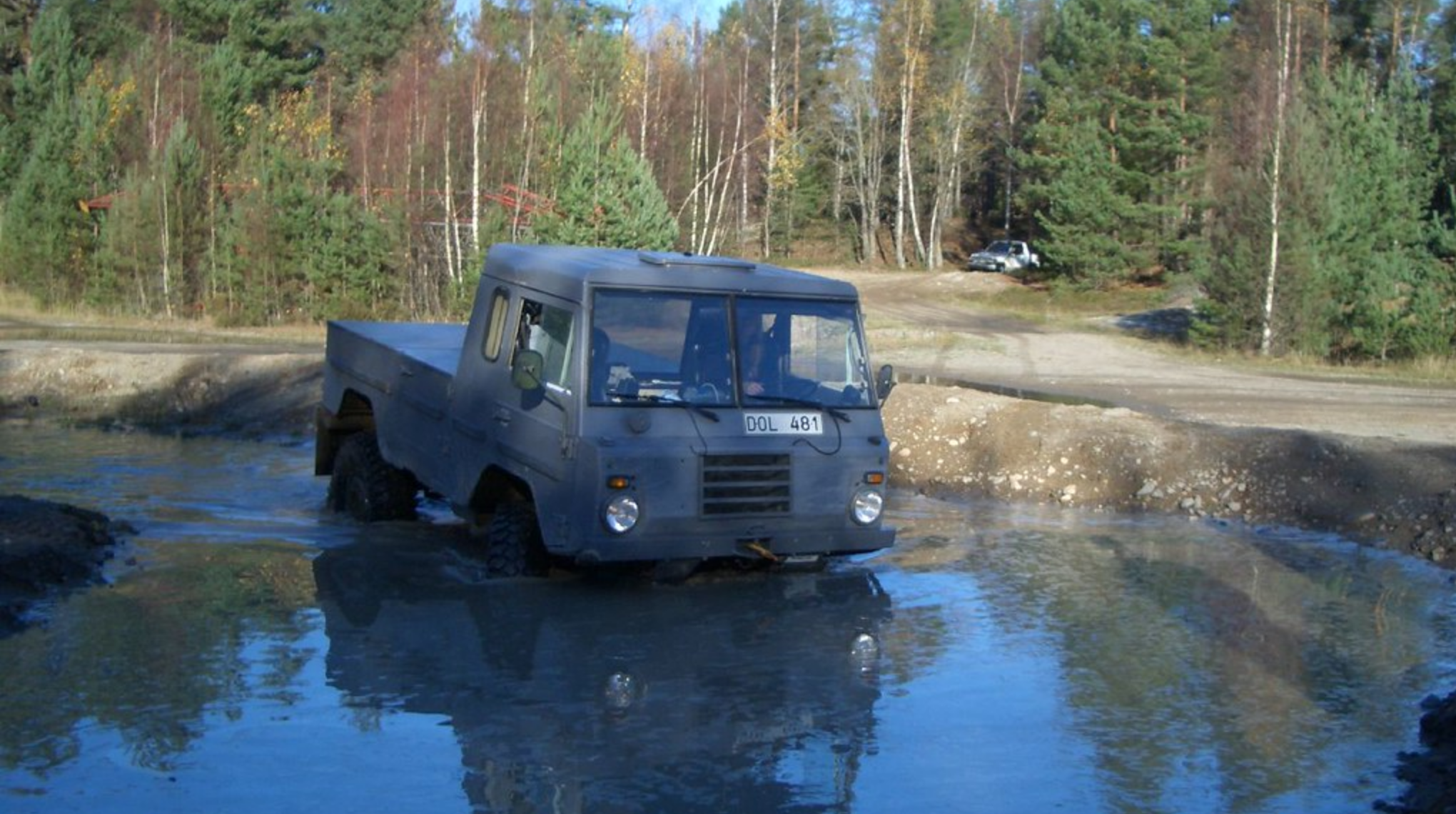 Photo Source
During the mid-to-late '90s, Volvo discovered sleek lines and curvy corners and upgraded their image from practical mom-mobile to luxury livery. But trust me, dear readers, when I tell you that there were several decades when Volvos looked like boxes on wheels. Wagons and sedans were their only offerings in the US, although the company has long been one of the world's largest manufacturers of long-haul trucks. However, there is a seriously cool military application that applied Volvo's already bulletproof design to a large boxy SUV called the C303, designated Tgb 11, that is the Swedish equivalent of the Humvee.

First produced in 1974, the C303 was produced in a 4x4 and 6x6 format with a cab-over design that was reminiscent of Volvo's 18-wheel tractors. Featuring portal axles and a locking differential, the truck had unparalleled ground clearance and was narrower than the Humvee, which helped the C3 navigate dense forests and mountainous Scandinavian terrain.

Much like the GMC van applications, the C3 was produced in a number of variations, including a box-truck rear compartment, a passenger vehicle, and a 6x6 heavy duty model. With its 4WD and 6WD off-reading capabilities, the truck was highly sought-after in Southeast Asian militaries because of its ability to navigate mud and sand with ease.

The numerous possibilities, overwhelming versatility, and near-indestructibility of the Volvo C303 make it a perfect choice for a bug-out vehicle in the zombie apocalypse. Jeeps, Hummers, and large pickup trucks are often the first choice of hardcore off-roaders, but if you're looking for real cargo space and the capability of tackling any terrain, the C303 is not a truck to sleep on. They're still available around the world on the secondhand market, so check it out if you're looking for serious survivability.
-Trey Fennell