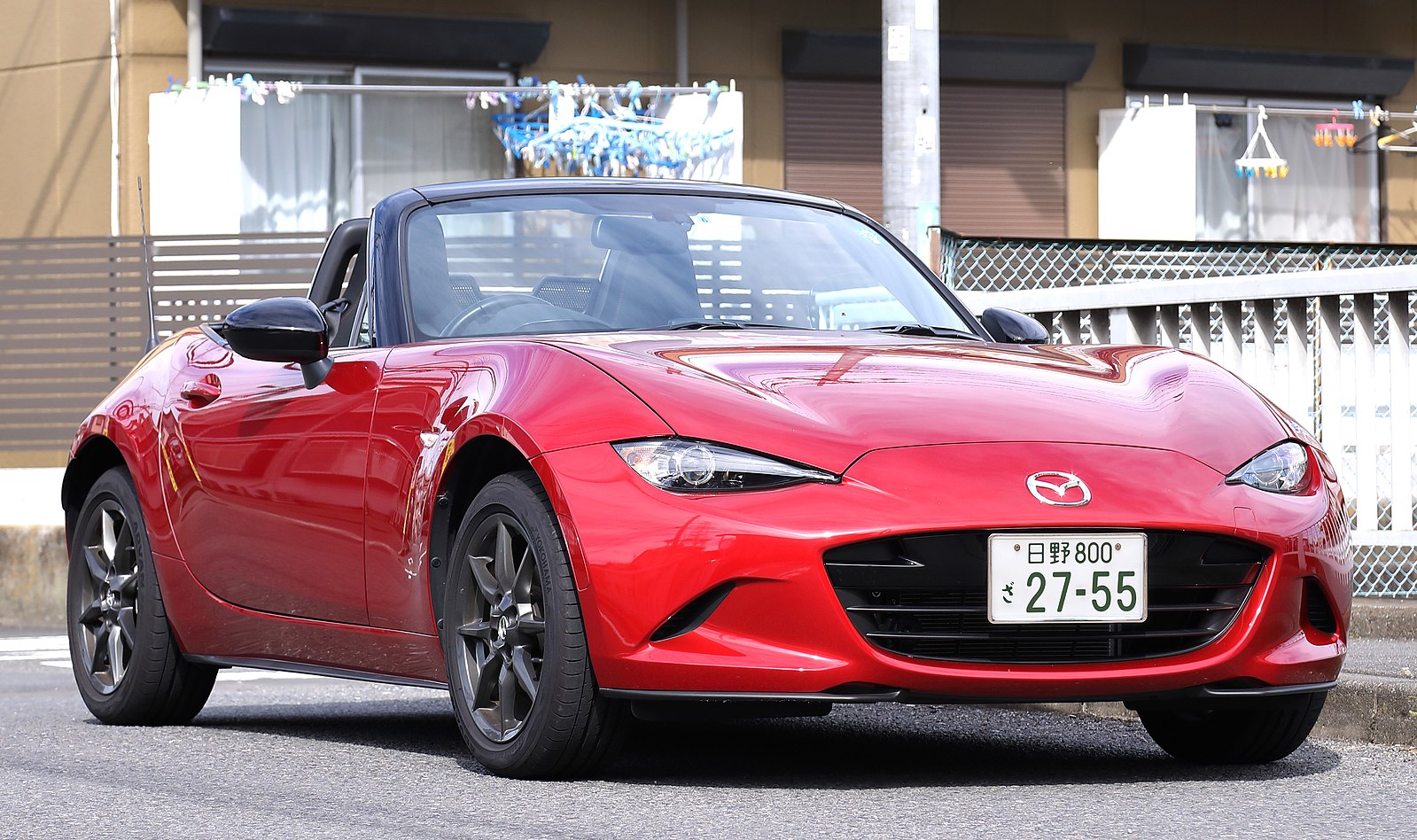 Photo Source
One thing I've always loved that I've never really had a chance to dive into is Mazda MX-5 Miata car culture. Two-seaters and coupes have their own fan rivalries and countless car clubs, but Miata fans are a particularly rabid subculture and a microcosm of car collectors who hold their own massive rallies and races.

Originally designed to compete with British sports cars like the Triumph Spitfire and the MG B, the MX-5 quickly took off in the U.S. and the world at large and quickly became the best-selling sports cars of all time. Small and affordable, the Miata took the world by storm in 1989. I remember being eight years old and watching my aunt pull up in front of our house in her brand new red Miata, and the pop-up headlights took my breath away. This was something I had only ever seen in bigger muscle cars like the Corvette and Firebirds of that era, but seeing this little, sleek convertible blink open at dusk is one my fondest car memories as a kid. The car was low and aggressive; it sounded like it was ready for action. She had a custom roll bar installed and ended up getting a ground effects package a few years later. I knew that spring had finally come back in the '90s when my aunt arrived in that car.

In college, one of my best friends had a dark blue second-generation MX-5. It was never the most powerful car, but that didn't matter. It was insanely easy to install a turbocharger and intercooler to make a formidably lightweight racer. Parts were readily available, and it seemed like we were always tuning it and taking it to the track on the weekends whenever the weather permitted. It was quite simply the most fun car I've ever experienced.

I can't recommend the Miata enough. Picking up a little four-banger and tuning it to perfection is such a satisfying weekend activity. The fact that the MX-5 has survived he past 30 years and filled the niche it has is such a testament to the quality and staying power. I dare you, dear readers, to drive one. You might just find yourself completely hooked and on the open road.
-Trey Fennell