Posted by D. V. Allwine on 8th May 2023
— Blog —
"a rich cream color, bright with nickel, swollen here and there in its monstrous length with triumphant hatboxes and supper-boxes and tool-boxes, and terraced with a labyrinth of windshields that mirrored a dozen suns."

These are the words written by F. Scott Fitzgerald in the novel The Great Gatsby to describe Jay Gatsby's yellow Rolls-Royce. The image is as clear as if you were looking at Robert Redford leaning on that beautiful 1928 Phantom. It was the car that represented everything Gatsby wanted to be.
To this day, Rolls-Royce is that car that knocks your socks off when you see it. The name itself evokes visions of Hollywood stars who bring a "dozen suns" with them as they drive the Sunset Strip. Now enter onto the scene the new Rolls-Royce Spectre, and an entirely different picture comes to mind: James Bond, the future, and excitement in seeing what's waiting for the elite few who can afford it.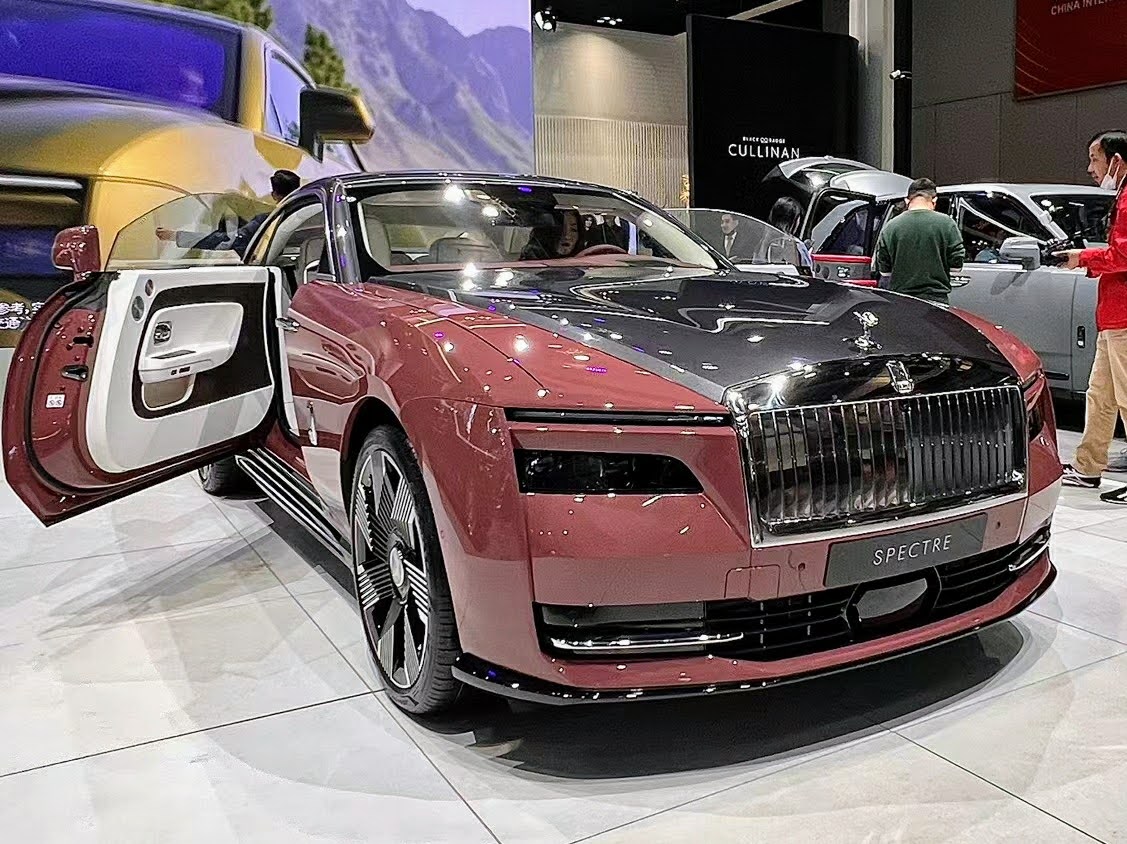 Photo Source
Developed with EV drivetrains in mind, the Spectre will be one of the most expensive mass-produced electric vehicles, with a starting price of around $400,000. This will position it between the Cullinan and the flagship Phantom sedan. Müller-Ötvös said Rolls-Royce expects the Spectre to achieve the "same levels" of profitability as the rest of its lineup.
The 2024 Spectre will have a range of 320 miles (520 kilometers) on a single charge thanks to its large battery pack and aerodynamic body style and is the first step towards a fully electric lineup Rolls-Royce aims to achieve by the end of 2030.
I'm sure it won't have "hatboxes and supper-boxes and tool-boxes, and terraced with a labyrinth of windshields." It probably won't even have a spare tire, but like Gatsby, the car will represent what dreams are made of.
— Blog —

2010 Rolls-Royce Phantom Drophead Coupe with Coco #54 Black and Taupe