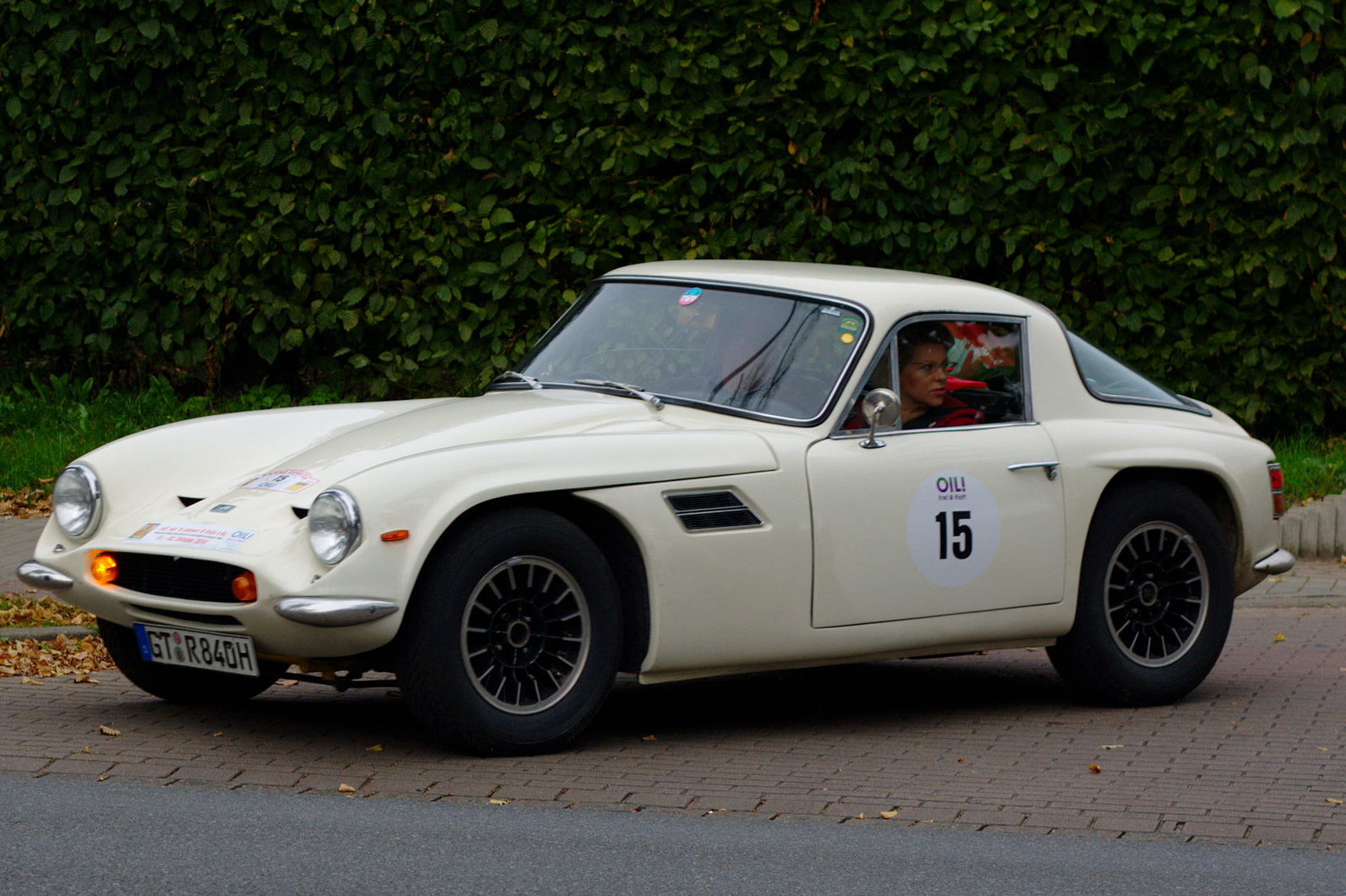 Photo Source
One of the coolest sports cars that I have ever had the pleasure of driving is the TVR Tuscan Speed Six. Taking its name from the original TVR Tuscan of the 1960s, the Tuscan Speed Six featured one of the most impressive uses of an inline-6 with lightweight engineering that produced a 3.6-second 0-60 mph and a top speed of over 200 mph.

In 2008, when I was working at a luxury dealership's body shop, I got to work on a 2003 Speed Six with the iridescent paint job that TVR was famous for at the time. We were only replacing the front fascia from a (very fortunate) deer strike that only left a puncture in the cover and foam reinforcement, but the owner insisted that we drive it to make sure there were no odd noises just in case.

This being the D.C. area, there were only a few locations that we could take it out and open it up due to all of the constant traffic congestion. But my painter and I found the perfect Saturday morning to hit the beltway and let her hum. I could never imagine that much speed from a 400 hp I6, but she delivered in spades. The exhaust notes and engine produced the perfect high-pitched supercar whine, and we turned more than a few heads with that paint job that shimmered between red and green depending on the angle the sun hit her.

It wasn't until a few days later that I was reading up on the Peter Wheeler-era TVRs that I learned the Tuscan Speed Six had no traction control, airbags, or ABS, and fortunately I hadn't had to worry the latter two, but the car handled so well that one would never guess that there wasn't computer-assisted balance.

Unfortunately, TVR never really made a huge splash in the states because their precision engineering and luxurious internal appointments are truly second-to-none. If you ever get the chance to experience one of these legendary sports cars, then I implore you to take it, dear readers!
-Trey Fennell