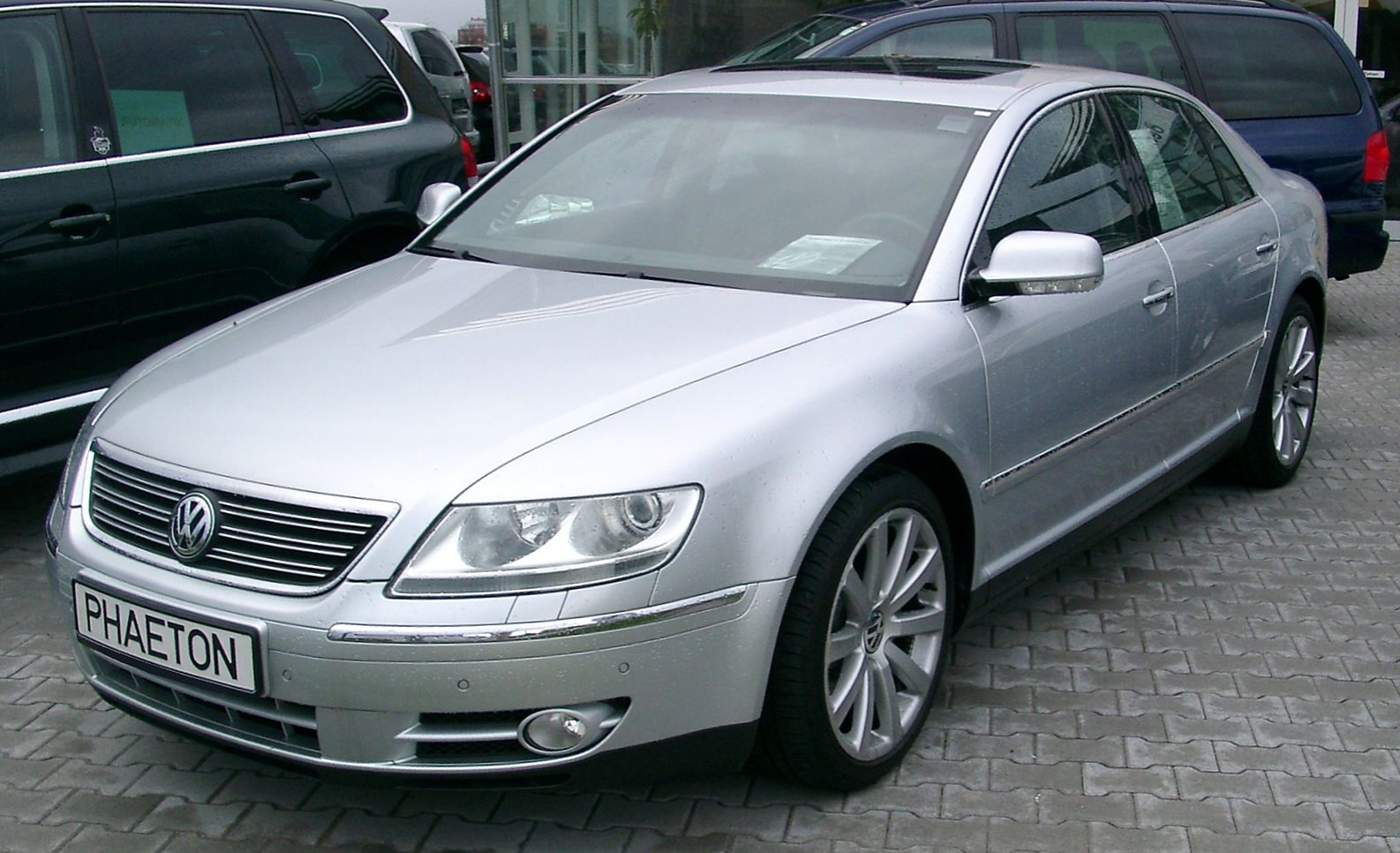 Photo Source
Back in the early 2000s, Volkswagen chief Ferdinand Piëch was in a battle with Mercedes-Benz over the affordable European car market. Mercedes had just introduced the A-Class at the tail-end of the '90s, and Piëch felt the crunch of Stuttgart flexing its considerable muscle in the market. In a somewhat ill-fated response, VW released the luxurious Benz-killer, the Phaeton, to considerable fanfare but ultimately abysmal sales.

The Phaeton was envisioned as a marquee luxury coach and a direct competitor to the S-Class and the BMW 7-Series. VW hoped to rebrand significantly if the Phaeton was a success, and they hoped to corner both the affordable and luxury markets. Sporting a wide variety of engines - everything from the Passat's VR6 to a 6.0 L W12 that could rocket the massive sedan to 60 mph in 5.5 seconds - the Phaeton was poised to become VW's flagship. Unfortunately, some very uneven marketing, a lack of definitive external styling, and a muddying of brand identity left buyers less than thrilled.

To begin with, VW was not overly clear in their message that the Phaeton sent. To the typical VW buyer, the car was far outside of the price range of anything else in the company's stable. It had interior appointments that would put Mercedes and BMW to shame, and the unique W12 could propel all of those little details into the stratosphere, but a fairly bland exterior left many pining for something that distanced itself from the more pedestrian Passat. And to complicate matters, VW was punching well above its weight with the Phaeton, but US and European buyers looking for competition to the likes of Honda, Toyota, and other brand were confused and disengaged by the sudden pivot from VW as an everyman's brand to the new message espousing luxury elitism.

Looking back, it's a real shame that the model wasn't more successful. Given the current position of VW as a midpoint between value vehicles and European luxury, the Phaeton could have filled a very nice gap for those looking for an alternative to the otherwise-dominated BMW and Mercedes market.
-Trey Fennell