The CocoMats.com Quality
Cocomats.com re-introduced the classic coco car mat in 1996. Updated to include a natural rubber nibbed backing, a signature rubber heel pad, leather like vinyl edging, and top quality coco matting. Here at Cocomats.com we strive to manufacturer and sell only the finest car floor mats using the highest quality materials available.
CocoMats.com Floor Mats have 5 Essential Parts

1. All-Natural Soft Rubber Nibbed Backing (Bottom of Mat). All of our mats come with a soft rubber nibbed bottom that moulds to your floor and will not move around. For added safety, we also incorporate grommets or velcro into our mats where applicable.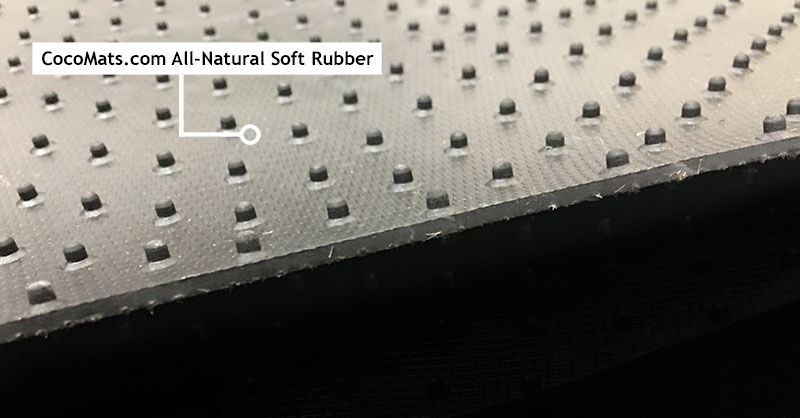 2. High-Grade Coco Fiber Matting. All coco matting is woven from coir yarn. Coir yarn is spun using the tough fibers extracted from the outer husk of Coconuts, hence the name Cocomats. Coir fibers and yarn have many grades of quality. It is this grade of yarn, along with the quality of weaving and dyes that determines the ultimate finished product. We use only top grade Anjengo yarn, which has the most consistent quality. Our factory in Alappuzha India uses only the finest dyes to produce our vibrant colors in their state-of-the-art facility.
3. Signature Rubber Heel pad. Our CocoMats.com signature rubber heel pad on the driver mat is pressed, hot glued into the matting, then stitched in order to lay flush with the top of the mat.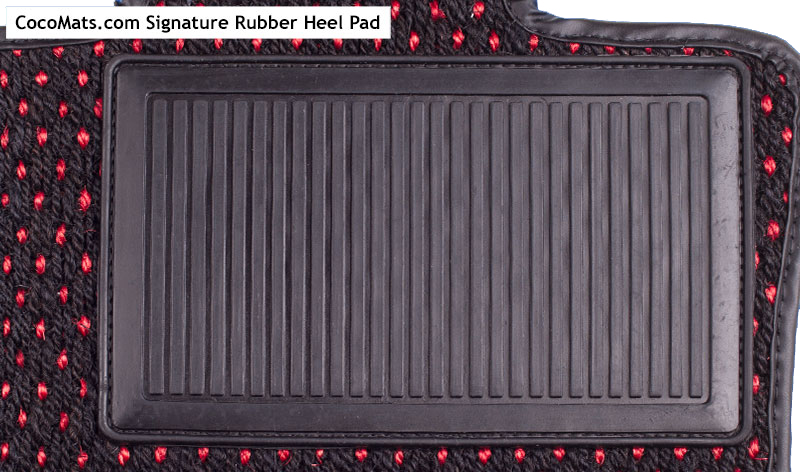 4. Tough Vinyl Edging. We use very tough and high quality leather-like vinyl edging in complementary colors to enhance and protect the sides of our cocomats.
Lastley — Manufacturing and Quality Control. Every mat is Hand-Made in USA by American workers. We are proud of every mat that leaves our factory. Our quality control is very high and a set of our mats will not ship unless it meets our tough standards. Every mat goes through a quality check at each stage of our production steps, as well as before shipping out, ensuring you recieve the best product available.
"Quality means doing it right when no one is looking"
-Henry Ford
The CocoMats Team