First introduced by BMW in 1962 for their Neue Klasse line of compact sedans and coupes, Coco Mats were the original BMW floor mat. New and improved, Coco Mats will complement any 3 Series.
Hand Made To Order
Guaranteed Custom Fit
Made in America
HEY, every car is different. So we have custom made every BMW 3 Series mat to fit perfectly and provide full coverage. That means us going through every BMW 3 Series model, hands and knees, to ensure our template is correct.
Still unsure?
Contact us at 1 (800) 461-3533 or
info@cocomats.com
with your BMW 3 Series Year, Sub Model and we will send you our template to review and confirm. We guarantee every fit.
07' BMW 3 Series Driver Template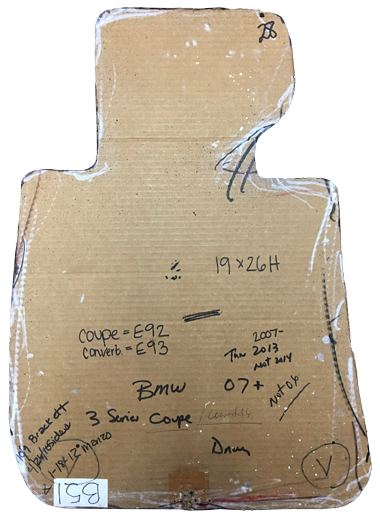 CocoMat Factory
-Fort Mill, SC USA-