Custom Made Mazda floor mats Hand Crafted to every Miata Generation. Each mat is tailor-made for Quality and Style.
Hand Made To Order
Guaranteed Custom Fit
Made in America
HEY, every car is different. Thats why we have custom made every mazda miata floor mat to fit your car perfectly. This means us going through every Miata model, hands and knees, to ensure our template is correct.
Still unsure?
Contact us at 1 (800) 461-3533 or
info@cocomats.com
with your Car Make, Year, Model and we will send you our template to review and confirm. We guarantee every fit.
Mazda Miata
2006 Template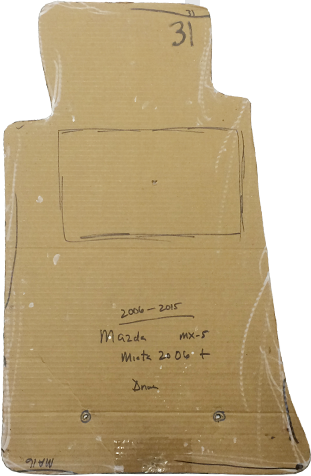 CocoMat Factory
-Fort Mill, SC USA-