Posted by D. V. Allwine on 1st Sep 2023
— Blog —
One of the most frequently asked questions to our customer service department is how do I clean my cocomats? All our coir mats are extremely durable and require either a bang against a wall or a quick vacuum to bring them back to looking pristine. One great feature of cocomats is that they look better as they age. They seem to get that authentic "always been here" look that so many customers desire when looking for retrofitted car floor mats. Our suggestion is usually to spot clean with a little dawn on an old towel for sticky stains. We never recommend giving your cocomats a full-on shower with the hose. They are made from all-natural fiber and the less you mess with the coir the better.
In complete contrast to this is our woven vinyl. These mats can withstand almost anything. To prove this point, I ventured into our stock room where #142 has been on the floor for years. People are in and out of the room all day, along with Jasper our tabby cat who dines there. Amazon sells a wonderful tool that's a scrubbing brush that attaches to any drill and, coincidentally, my new set arrived today. Any new tool that makes my life easier I am all for, so with that thought I grabbed my driver #138 from the car and cleaned that first. Dawn soap is always my go-to cleaner, so I put a few drops in a container of water and attached the hardest of the round brushes. Well, it is amazing to watch how quickly the mats cleaned up. Then I turned my attention to the dreaded #142 and gave it a scrub too. The dirt washed away immediately, and the results were astonishing.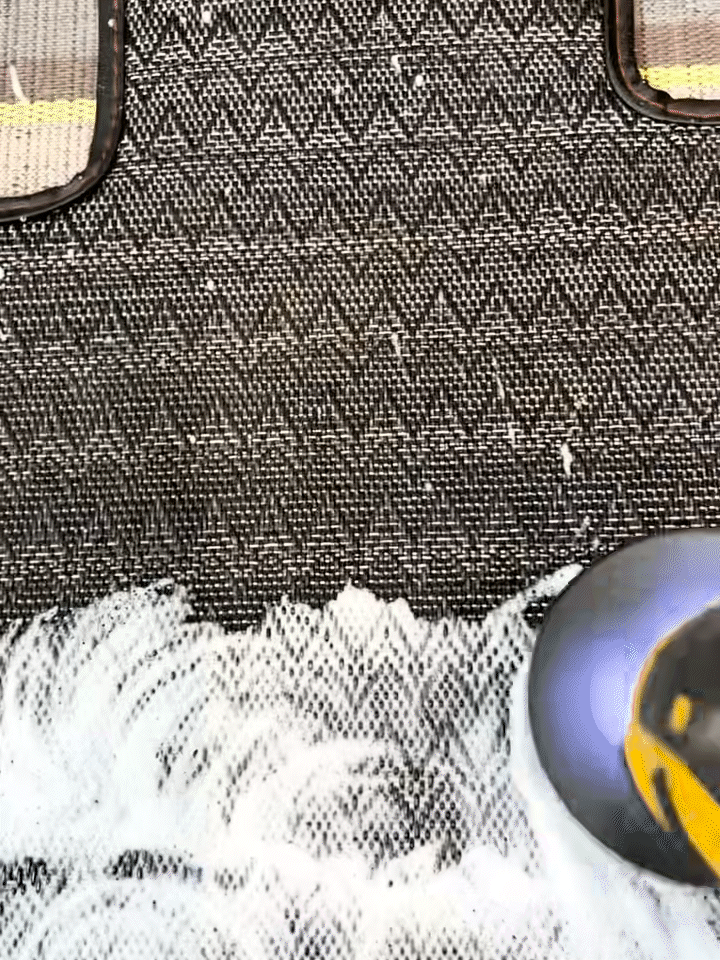 I have officially spilled coffee, dripped ice cream, and watched an entire kids' meal fall on my vinyl car floor mats numerous times and I never worry. Paper towels and disinfectant wipes are quick to clean up and marginally sanitize the area, however when the tough stuff gets ground in after a season of neglect, I feel fortunate that these mats can handle aggressive cleaning and come out still maintaining their vibrant colors and exact fit: The vinyl is intact, rubber bottom still in place and the mats are ready to handle anything you can drop on them.
— Blog —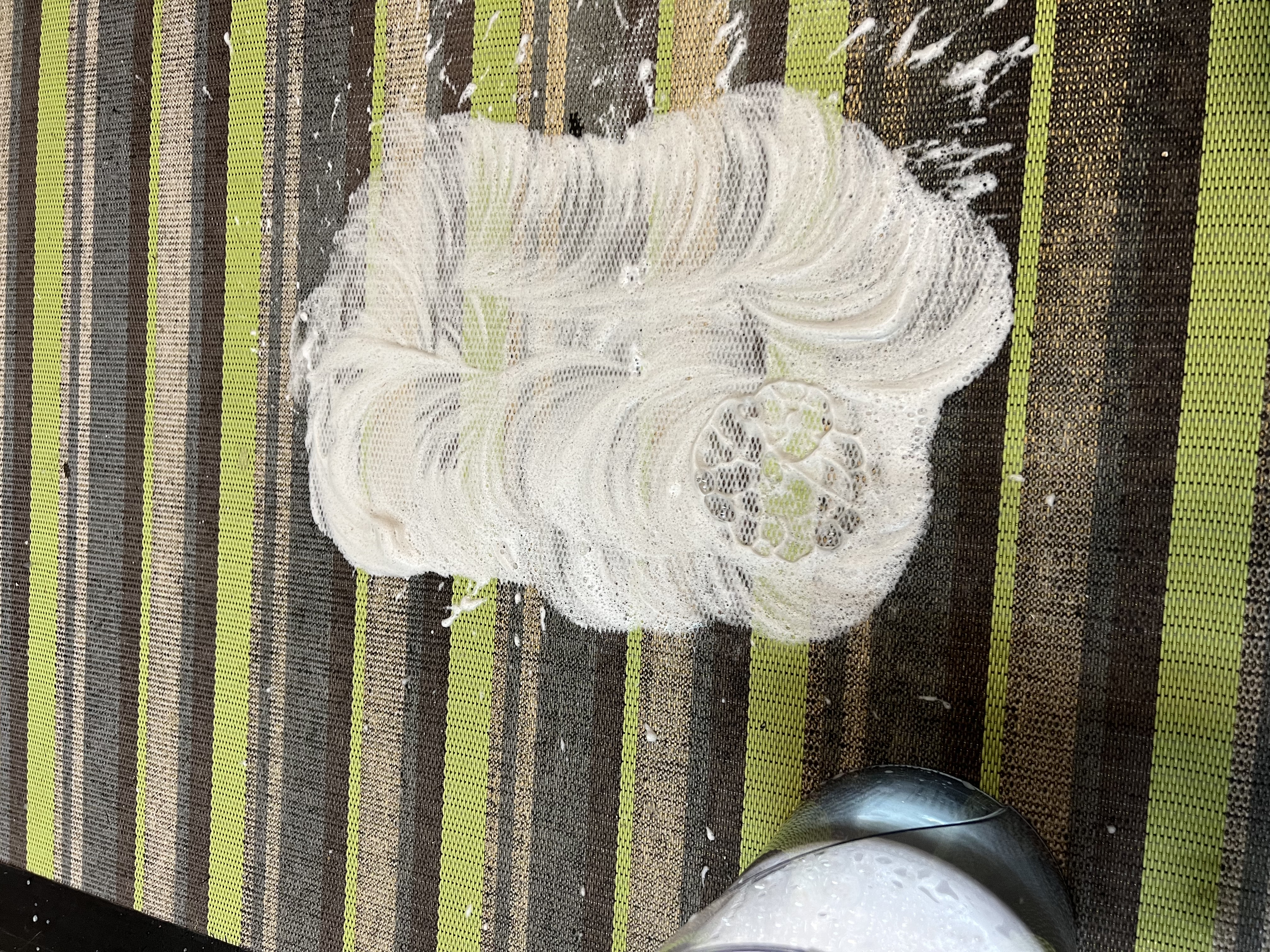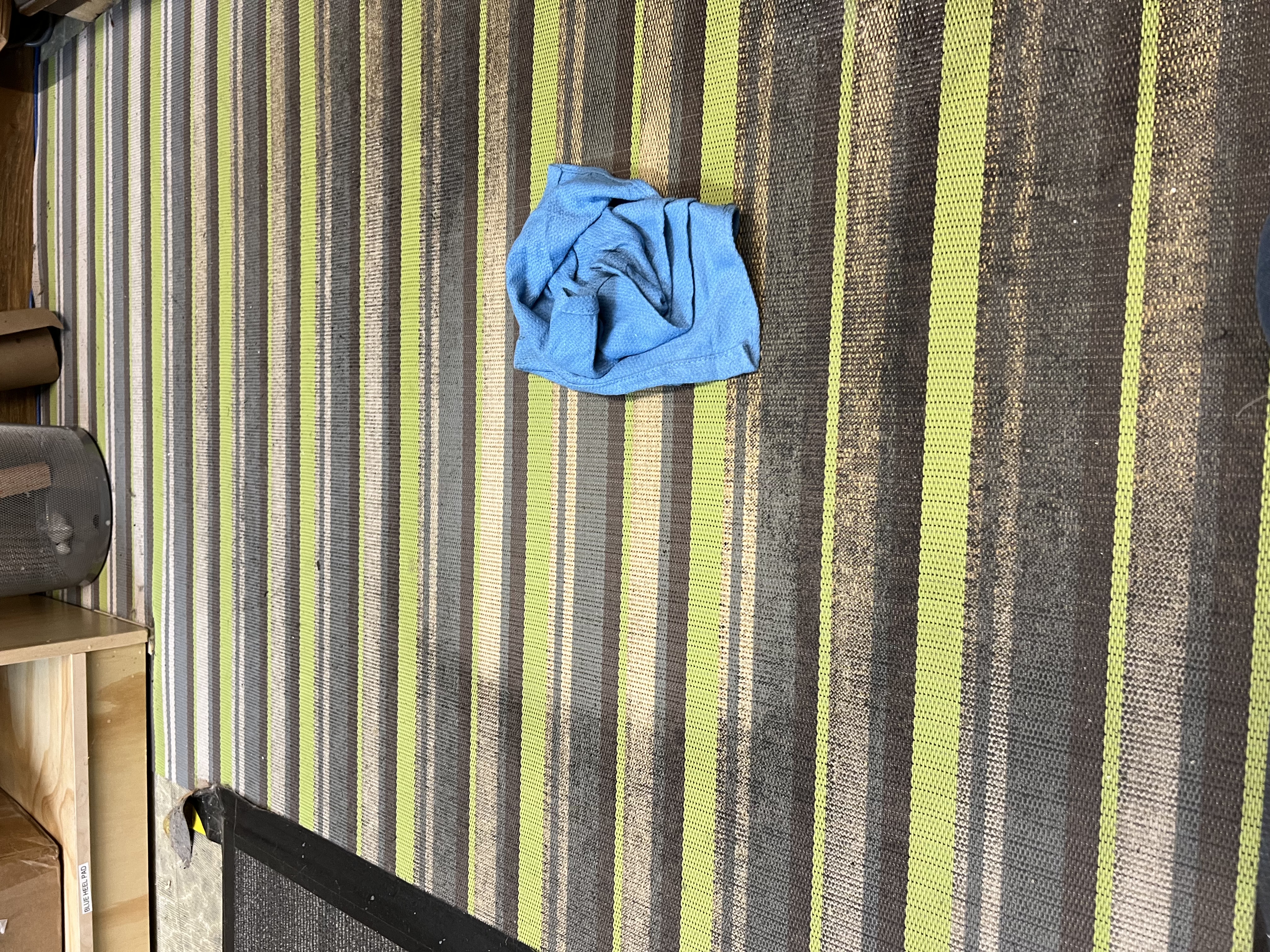 Cleaning a piece of #142 Fern Stripes which has been on the shop floor for years.